Testimonials
Since 1977, Alan Lowell Seminars has been the trusted name in Hearing Aid Dispenser and Hearing Aid Specialist Training nationwide. Read our reviews from previous students below, and see how our Hearing Care Training Programs have helped many professionals advance their careers!
June 2022-NBC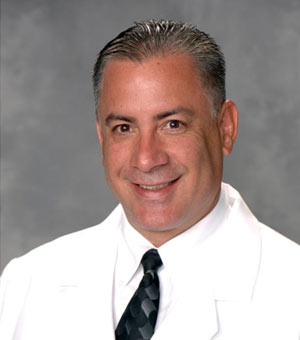 Thank you, Alan for creating clinical cases video, 360 degree approach with scenario Exam Questions, which was extremely helpful in my passing the NBC-HIS National Competency Exam. Alan Lowell Seminars is extremely meticulous by paying close attention to the most up to date details in the Hearing Health Care Profession.
Patrick T.
Lilburn, GA
June 2022-State Licensing/ ILE & 5-Day "Hands-on" Training Class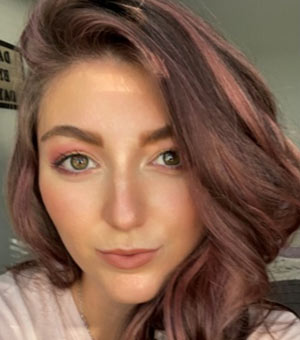 Alan and Leanne,

I wanted to thank you for the wonderful week I had with you both in Daytona! The week was so informative and helpful, and I felt very confident in my abilities after finishing the week with you both.

I took the ILE on Wednesday for the first time and got the results that I passed today! The tools you gave us during the seminar and to take home was monumental in helping me pass this exam.

I cannot thank you both enough for everything that you've done. Hope you are well and look forward to when we meet again.

Best,
Katelyn M
Palm Beach Gardens, FL
June 2022-NBC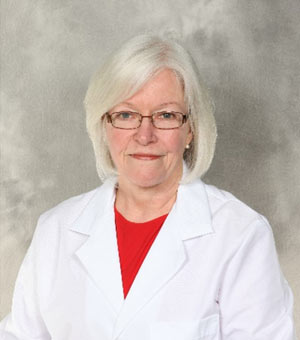 Hello Alan and Team,

I just passed my National Boards on my first try and just wanted to say how much your course helped me! It is a great course and your presentation of it is so enjoyable that I was entertained and educated all at the same time. I will definitely be sending some of my employees for the course as they get ready to take their exams.

Thanks again,
Janice F
Glen Allen, VA
June 2022-NBC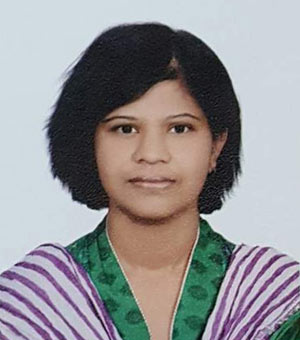 Greetings!

I took my examination on NBC-HIS today, and by God's grace I passed the exam. I would like to take this opportunity to thank you for the wonderful course I purchased from you online. It has been worth spending. It really helped me improve my knowledge. Thank you again.

Yours sincerely,
Reena N
Video Courses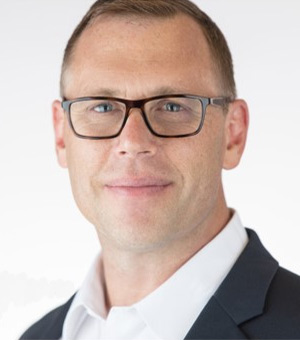 Dear Alan,
This past Saturday I passed my final exam, the Nevada State Practical. I wanted to say thank you for your assistance for passing all 3 of my exams on my first attempt. I was surprised how difficult they were. Your Video system was so valuable during my preparation for the exams. I also want to thank you for sending me the updates.
You and your team did a great job! Kudos!!!!
All My Best,
Ryan L
Nevada HIS #379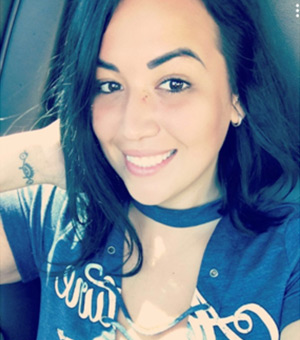 Good morning Alan,

I just wanted to reach out to you because your video course was extremely helpful when preparing for the licensing exam. I gave myself 6 weeks to study non- stop and truly believe that even though IHS provides you with a textbook and workbook, as a trainee the only way I was able to truly understand and learn the methods was with the help of your videos. They explained everything in such detail that I was able to narrow down the right answers!

I passed my exam on the first attempt!

Thank you,
Elizabeth Dumet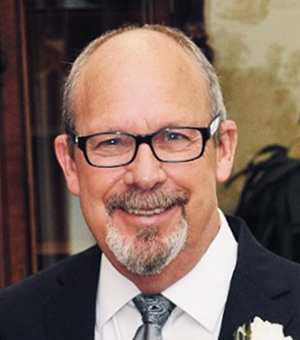 Alan Lowell Seminars was extremely informative and instrumental in my passing the NBC-HIS National Competency Exam. Alan's methodical approach to teaching exemplifies excellence in every area that the Hearing Health Care Professional needs to be successful.

I wish we could give Alan Lowell higher that a 5 Star rating!

John & Linda Bullington
Ocala, Florida
What can you say as a student when you know that you have been blessed with such amazing educators and mentors. I was blown away with the quality and guidance I received from your video courses. I will continue to refer back to them as a professional resource. The programs are that good! I know I would not have been successful without these programs. From the bottom of my heart, thank you Team Alan Lowell.

Gratefully yours,
Hugo Pena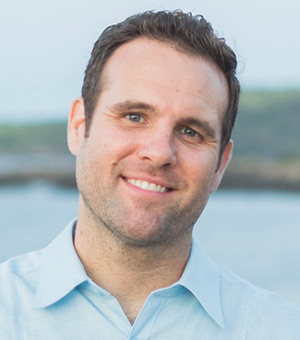 Hi Alan! I just wanted to let you know that I passed the CA written exam on my first try! It was a lot tougher than I thought it was going to be and there's no way I could have passed it without taking your course. Thank you so much for all of your help!

Ryan David, CA
Alan and Leanne,

I passed my exam!!! I am now officially licensed! Thank you so much for all you guys have done! I couldn't have done it without your wonderful class and videos!

Thanks,
Keilah Firestone
State Licensing & "The Practical"

Thank you very much! I was originally hoping to get my employer to send me to one of your seminars, but the state had an opening for examination that couldn't be passed on. I have found your programs to be extremely useful in my preparation, and, am now more confident in my ability to pass. I can't say it enough, THANK YOU!

Barbara.C -WY
5-Day "New Dispenser" Training Class
ALAN LOWELL
I would like to thank you for the great training we received at your seminar. Everyone that has 5 years in the business should take this class. It was the best training anyone could have. This class is also great for training your own staff. I am sure that everyone would benefit greatly by attending. I would rate the program a perfect ten. If anyone wants to start a business or just get licensed they should attend. Your hospitality was unmatched by any training I have ever attended. I learned a great deal from each of your instructors.
Thanking you very much,
Mike P
Pre-exam Seminar & "The Practical"

Hi Leanne,

Just wanted to give you the good news and let you know I passed my practical! I couldn't have done it without your class! Thank you so much for having such a great class and being such great teachers!

Julie Kraft
5-Day "New Dispenser" Training Class
Hi!

I just received a flyer for the upcoming class in April and saw my picture on the front! Ha ha! :) It totally reminded me to send you an email about how great the class is! I had no idea going into the Hearing [Healthcare "New Dispenser" Training Class] that I would come out an expert! I really feel confident that I will pass my exam with flying colors now that I have the course experience and the videos to watch. My father, who is an audiologist and I opened Albemarle Audiology in January 2009. I was terrified before the class at the thought of opening a business which I knew so little about. However, with the experience and knowledge I have gained through your seminar, I am positive our new business with thrive.

Thank you for all of your help. We will owe our success to Alan Lowell Seminars!

Kathryn H
A Audiology
North Carolina
5-Day "New Dispenser" Training Class
I am a beginner in the in the industry and am working through the IIHIS distance learning course. I was nearing the end of my distance training when my employer found the ALS [Hearing Healthcare "New Dispenser" Training Class] courses and suggested I might enroll. I wasn't sure if it would be helpful (since I was close to finished with the IIHIS distance course work), but decided to give it a try anyway. I AM SO GLAD I DID! This training has been WAY more helpful than I thought it ever could be. The various instructors were all experts in their field, and obviously passionate about what they did and were engaging to learn from. Alan Lowell especially is amazing; not only as a powerful and trained professional educator, but also as a gracious host (the accommodations blew me away, Alan takes care of everything and is genuinely concerned about your comfort and welfare throughout the entire week). We had a large range of experience in our group of students from beginner (me) to licensed practicing dispensers with years of experience under their belt, and everybody in our group could not believe how much they learned. If you are on the fence at all about doing this program, JUST DO IT, you won't regret it.
Mark S
Utah
State Licensing & "The Practical"

Dear Mr. Lowell,

I just wanted to touch base with you. I was originally scheduled to be at your Minneapolis Minnesota 3 day seminar that was then cancelled. You spoke to me on the phone and sent me your Pre-Exam seminar and Practical test seminar.

Well, I wanted to let you know that I took the IHS board written exams several weeks ago and I passed thanks to your video course.

Thank you again for your time and hope you have a good day.

Sincerely,
Lee M
Waterloo, IA
3-Days Live & State Licensing-Daytona Beach
Hi Alan,
Hope all is well. I attended your seminar a little while back so I know you wouldn't remember me but I just wanted to let you know that I passed the NJ exam this year using ONLY your books and videos So I wanted to thank you for all of your help and the amazing presentation you did at the seminar I attended in FL a while back.
Hope you have a wonderful day.
Regards,
Maggie S
New Jersey
5-Day "New Dispenser" Training Class
Alan Lowell Seminars supplied me with not only the tools I needed to effectively pass my state licensing test, but the confidence, encouragement, and enthusiasm to go back and begin working immediately in a field that is challenging and can be very intimidating.

The week I spent with Mr. Lowell and his associates was filled with intense class time that was wonderfully balanced with warm, charming company in a hospitable and enjoyable atmosphere.

Thank you Mr. Lowell and your expert team for helping me prepare for what I truly believe will be a most rewarding and fulfilling career as a Hearing Aid Specialist.
Sincerely,

Janet H
Annapolis, Maryland
3-Days Live-State Licensing –Salt Lake City
Good morning Leanne,
I just attended the Salt Lake City seminar, and it was Amazing!! Alan is so Awesome!!!
He asked me to send a reminder email regarding the new videos that are in the making. (by the way you did a phenomenal job in them)!
Thank you so much!
Brandy S.
Wisconsin
State Licensing–Pre-Exam
Alan,
I just wanted to thank you, Leanne and John. I attended your seminar in Daytona in April and I believe that it was instrumental in large part to passing the Florida State Licensing Exam.
Best Possible Regards,
Sam I
5-Day "New Dispenser" Training Class
Dear Alan,
I cannot thank you enough for the wonderful week in Daytona! Not only did I learn and understand new concepts, but also I was able to validate what I already knew. Your speakers were superb and the syllabus was more than complete. I think the diversity of the class made it that much more interesting; we had some that were totally green to those that were going to take their boards the very next month...yet we all learned from each other, got along so well and had a lot of fun during a week in which we all thought we would have none. Touché!
Again, I thank you and I look forward to seeing you in Macon in January!
APW
5-Day "New Dispenser" Training Class
The ALS [Hearing Healthcare "New Dispenser" Training Class] was a great learning experience! I took an employee of mine with me who needed knowledge, which turned out, that I ended up learning a great deal of information as well. I was very impressed with the whole experience! Not only were the classes informative, but they were fun! The dinners were wonderful and the company that came with it was even better! I certainly recommend the ALS [Training Class] for everyone, whether you are new to the field or already experienced!
I'm so grateful that I didn't miss out on this opportunity of a lifetime course!
You won't be disappointed!
Chase B
NBC-Pre-Exam-DVD's
Hi Alan,
Once again I offer my sincere gratitude for the wealth of critical information learned in your seminars. Your years of experience and engaging style of delivery have helped me to pass my NBC-HIS exam on my first attempt. Many years ago, it was your State Exam seminar which I believe gave me the foundation and confidence to pass on my first attempt. Thank you for all that you bring to our profession.
Kindest regards,
David J. Seibert B.A., BC-HIS
Hearing Aid Specialist
5-Day "New Dispenser" Training Class
Hello Alan…
Just wanted to reach out and wish you a wonderful and happy birthday! I have such amazing memories of the week that I was at your [training class]. Several of the attendees that week and I keep in touch and many of them have received their License … all thanks to you!

Hope you have a wonderful day, hello to Leann and take care.

Julie G
3-Days Live-Boston
Hi Alan and Leanne
First off I just wanted to thank you both so very much for the seminar in Boston. It was amazing!
I just also wanted to let you know I took the state board test on the following Tuesday and just received word that I passed!! I'm so excited and trust me I felt the two of you with me during the test.
Again thank you so much!
Smiles
Tina G:-)
3-Days Live-Daytona Beach
Thank You Alan! For everything, I emailed Leanne after the class and asked her to thank you for an awesome seminar!!!

I learned soo much, I want to be one of the best at what I do because I have such a passion for it, it changes peoples lives, and the lives of their family...I love it. before this class I had so many questions!

Still have some, but feel much more confident. You'll be seeing my boss, Jared in February... he's a great guy!

Thank you again, I hope your holiday season was amazing... and the coming year brings many blessings!
Deb
Cerumen Management
Hi Alan,
Just wanted to share with you that it has been the consensus that this course has given us a tremendous ROI. It starts paying off right away. Luis does a tremendous job presenting and most of our staff feels very comfortable performing the procedures. As we continue to grow and develop our staff we'll continue to offer the course every few years. Thanks for providing such a useful seminar.
Mike G, ACA, BC-HIS
Director of Professional Development
State Licensing & NBC
Alan:
Thank you so much for all your help passing my state licensing exam and now my board certification exam. There is no way I could have passed either without you and your course. Thanks again,
Charles B
5-Day "New Dispenser" Training Class
Hello! I know it has been awhile but better late than never! I wanted to send a quick note saying thank you for the great job you guys did putting on the hearing [training class] that I attended at the end of June. I was brand new to the hearing industry and getting thrown into my training after the week with you guys was SO easy! The couple that I work for and everyone that I work alongside have been amazed by the amount of knowledge that I was able to absorb and I truly believe that without the class I would be drowning! I take my exam in the middle of October, so fingers crossed I pass and am able to be let out on my own.
I also wanted to ask if you guys have any more future dates set for your 3 day seminar program. There is another employee training within the company that I work for, she has been in the industry for awhile but still needs to pass her test. My boss has seen how well I have done after the week long [training class] and thinks that a 3 day session focusing on the actual exam would do my co-worker wonders! So any information in regards to that would be great and I will pass it right along.
Thank you again!
Lauren F
State Licensing-Pre-Exam
Hello Alan and Leanne,
I just wanted to let you know that I passed my exam and couldn't have done it without you. I really value the time spent, knowledge and support you gave me.
I'll highly recommend your training program to others in need.
Sincerely,
Cherie K
Affordable Hearing Aid, LLC
State Licensing-Pre-Exam
Hi Alan,
I want to tell you how much I enjoyed your seminar in May and how helpful your presentation was in preparing me for the exam. I also want to let you know I passed!
Thank you so much.
Mary C
Sound Hearing Centers